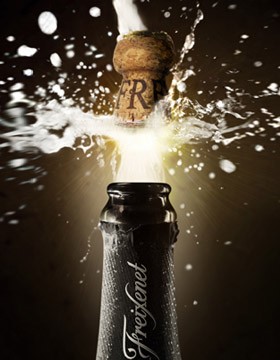 FilosofieJoin our celebration of life
Het leven is er om van te genieten, niet? En dat is dan ook exact hoe wij ons voelen, misschien wel omdat we in zo'n mooi deel van Spanje wonen – ten zuidwesten van het bruisende Barcelona, in de glooiende heuvels van de Penedès.
En wat is er nu leuker in het leven dan al die mooie momenten te vieren? Groot of klein. Momenten die misschien wel net ietsje leuker worden door een flesje Cava. Want er gaat immers niets boven het geluid van die "pop" wanneer onze mooie fles wordt geopend of de prachtige tinteling wanneer je dat eerste slokje neemt. Op één of andere manier wordt elk moment net dat beetje meer fun, net iets onvergetelijker, wanneer het gevierd wordt met onze bruisende bubbels.